Step 1: Open command prompt in administrator and go to Applicare controller installed directory and execute the createControllerTask.bat.

Step 2: Open Task Scheduler and expand the Task Scheduler Library and select the ApplicareController folder.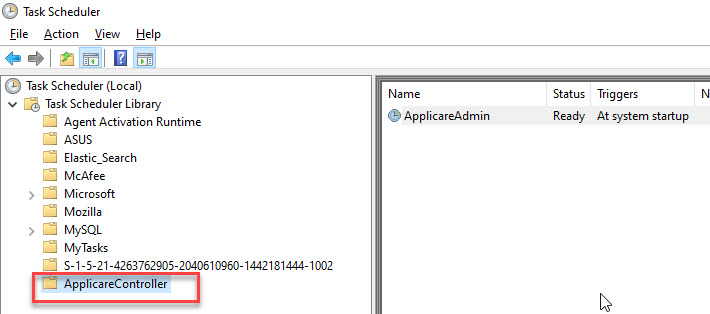 Step 3: Right Click the ApplicareAdmin task and select Properties.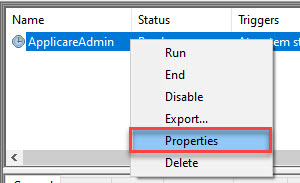 Step 4: Enable Run whether user is logged on or not option and click OK.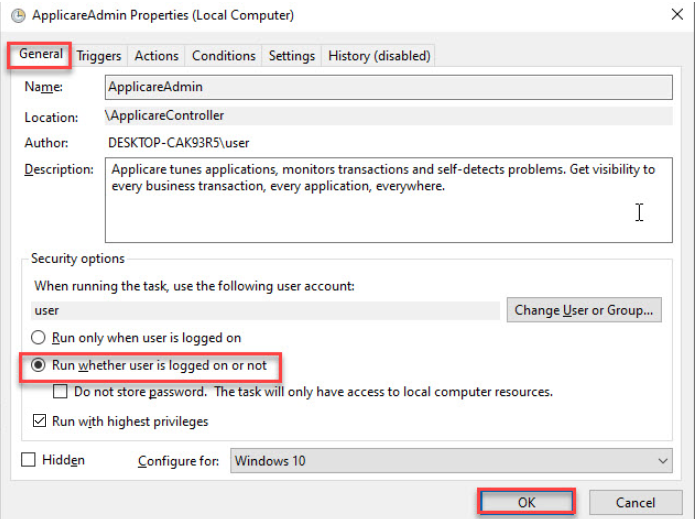 Step 5: Enter the User name and Password and click OK.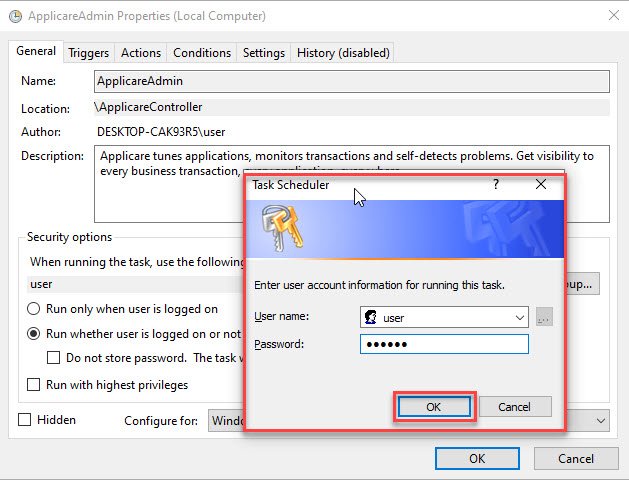 If the 2147943712 error occurs while saving the password. Refer here
Step 6: Right Click the ApplicareAdmin task and select Run.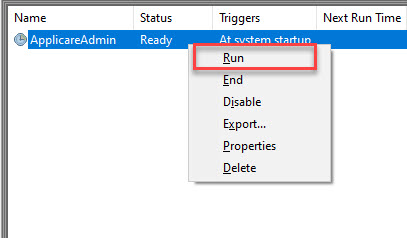 Step 7: Once the controller is started, we can browse the applicare console in any browser with the IP and port you selected while the installation.
Applicare console URL :
http://<IP>:<PORT>/applicare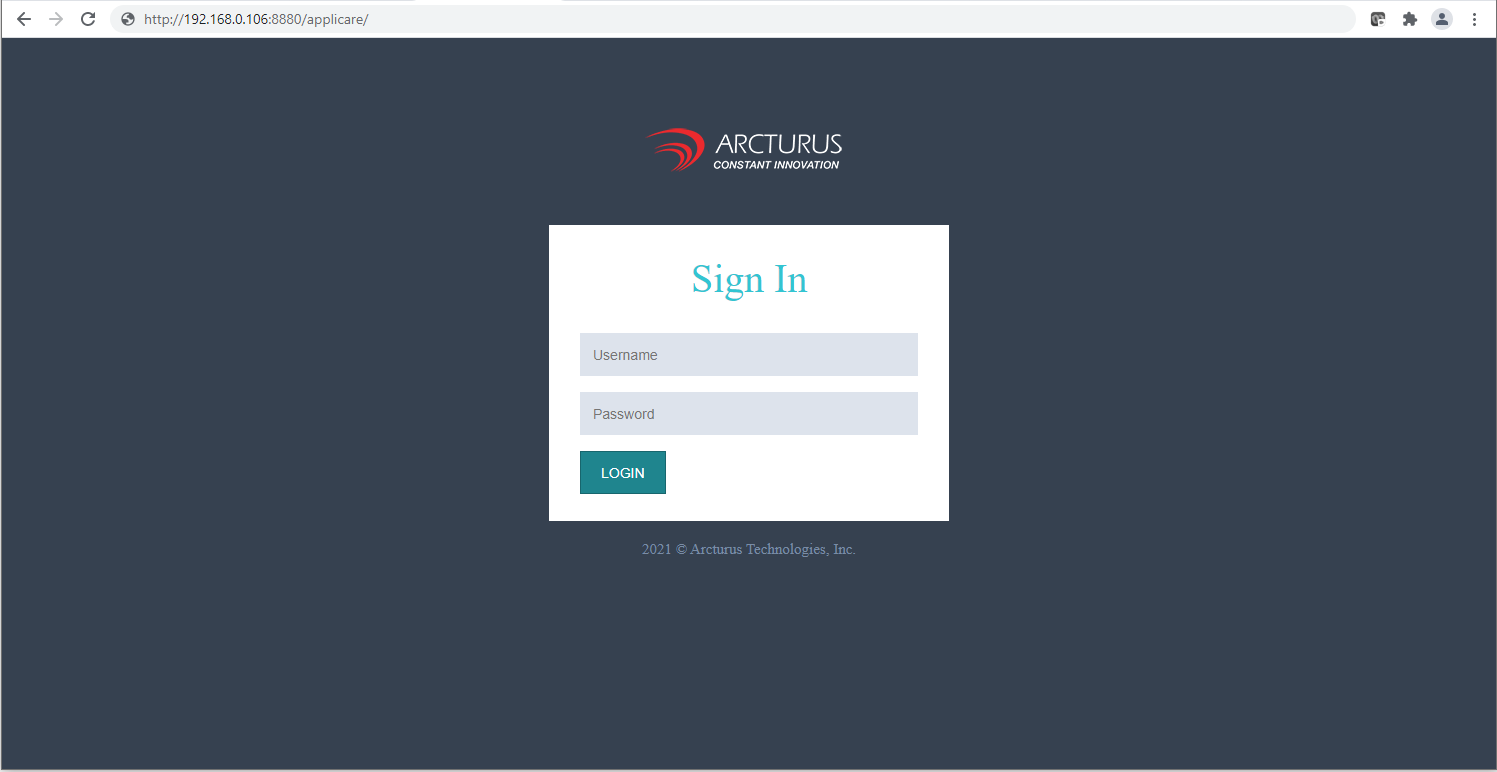 The default username and pasword to login applicare dashboard is "admin" and "admin" respectively.