In a Windows when you confirm the creation of a new task, you may obtain the following error:
An error has occurred for task <TaskName>. Error message: The following error was reported: 2147943712.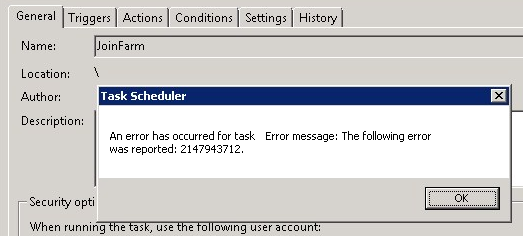 This error message occurs when Windows was unable to store credentials (expecially the password) of the user who run the task.
Solution:
1. Enable Do not store password option and click OK.