Login to Applicare controller and go to Server Analyzer Menu to view the details.
Dashboard
Database performance metrics help you with database performance monitoring and optimize it for your business. The metrics are calculated for the entire server not restricted to the database specified in the JDBC URL.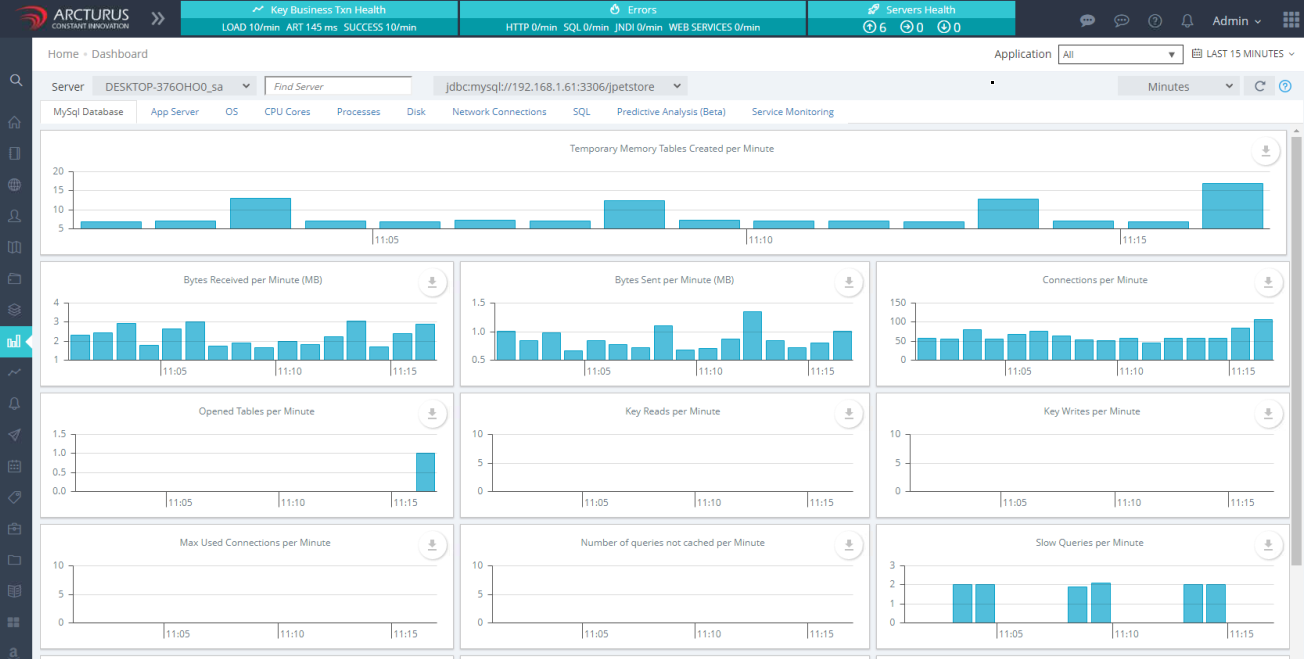 SQL
SQL Statement Profiling provides the performance statistics of database requests. You can view what statements are taking the most time and quickly diagnose performance impacting SQL/s. It also provides detailed stats including the database, count, average and various percentiles.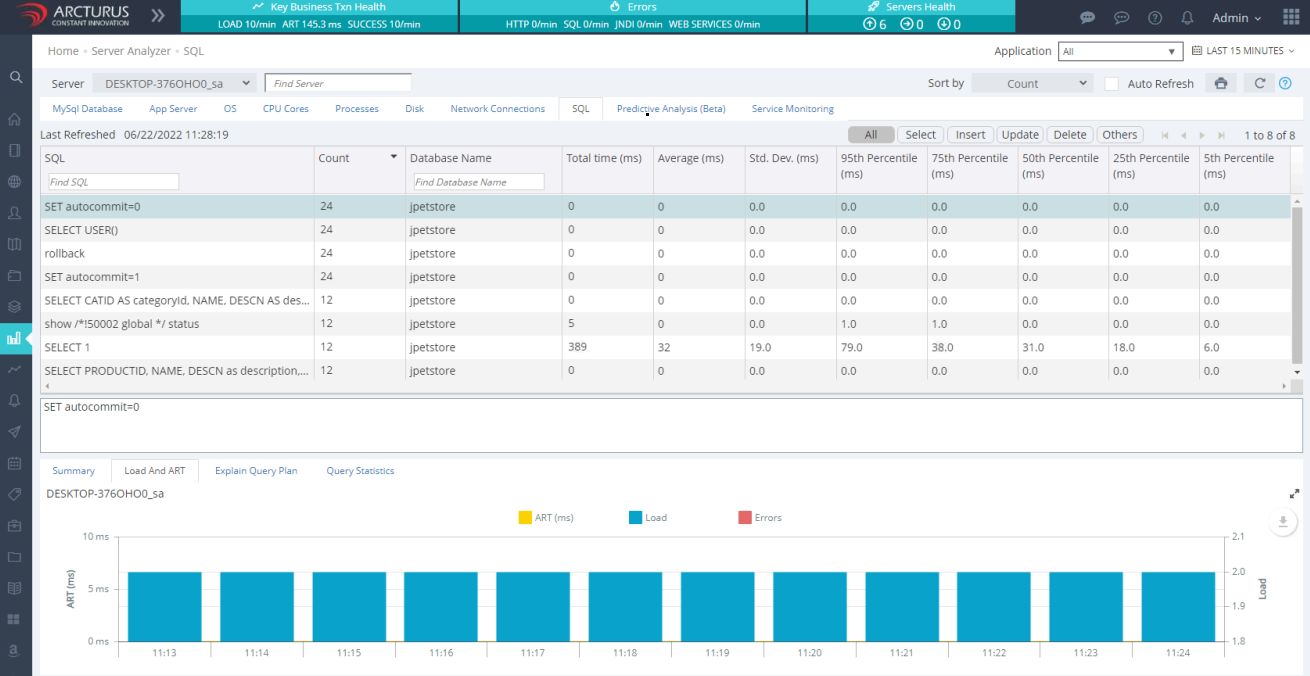 OS
This view provides a fast and convenient window into your physical server's/VM's performance including # of processes, context switches, CPU, memory, storage performance and etc.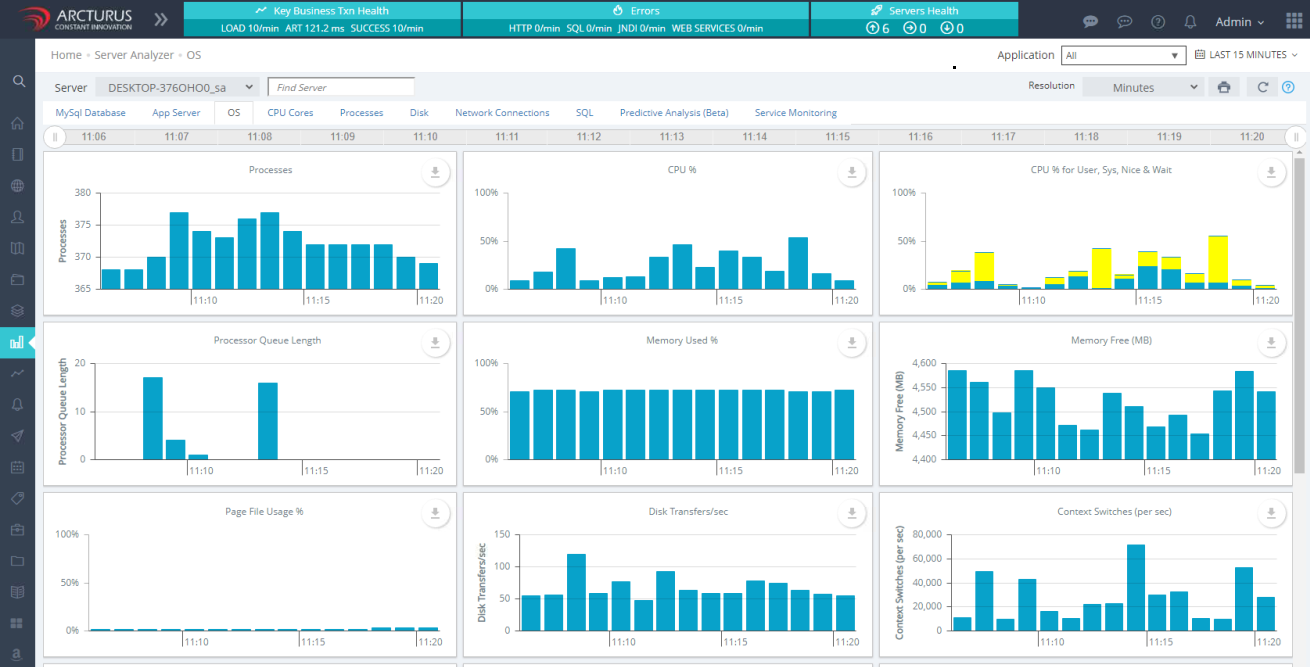 CPU CORE Analyzer
This view provides the overall CPU and it's individual CPU core details.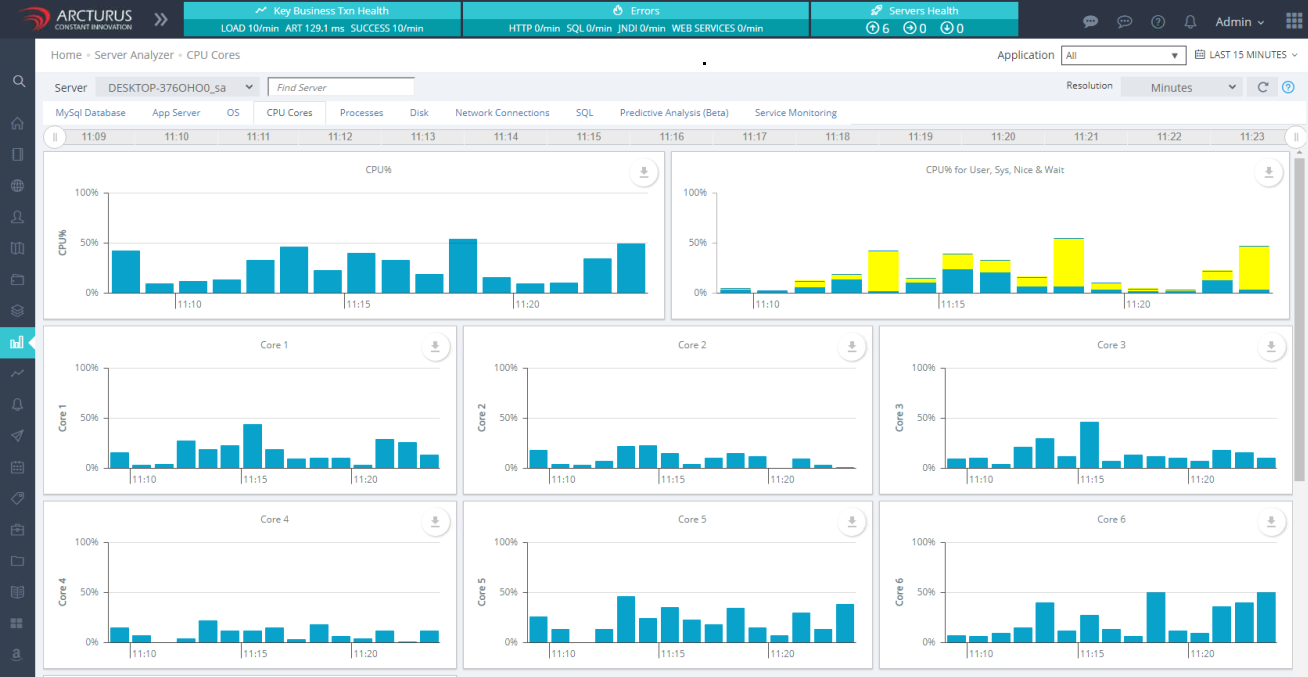 Processes
This view provides the performance stats for CPU, memory and running processes organized.
Historical snapshots of various processes running at any point of time and what kind of resources they were consuming at that point of time are available here. Applicare by default would take a snapshot of this info every 10 minutes but this can be configured by changing the snaps interval.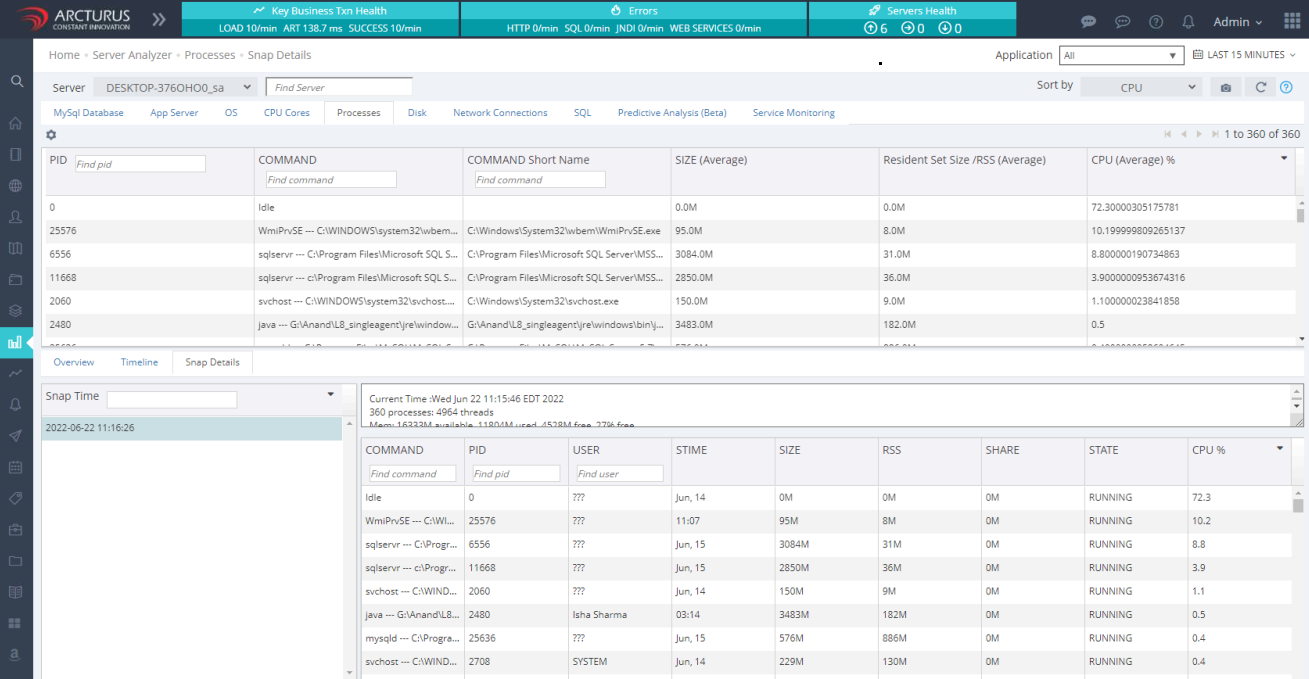 Disk
This view provides the disk usage accessed by each and every process.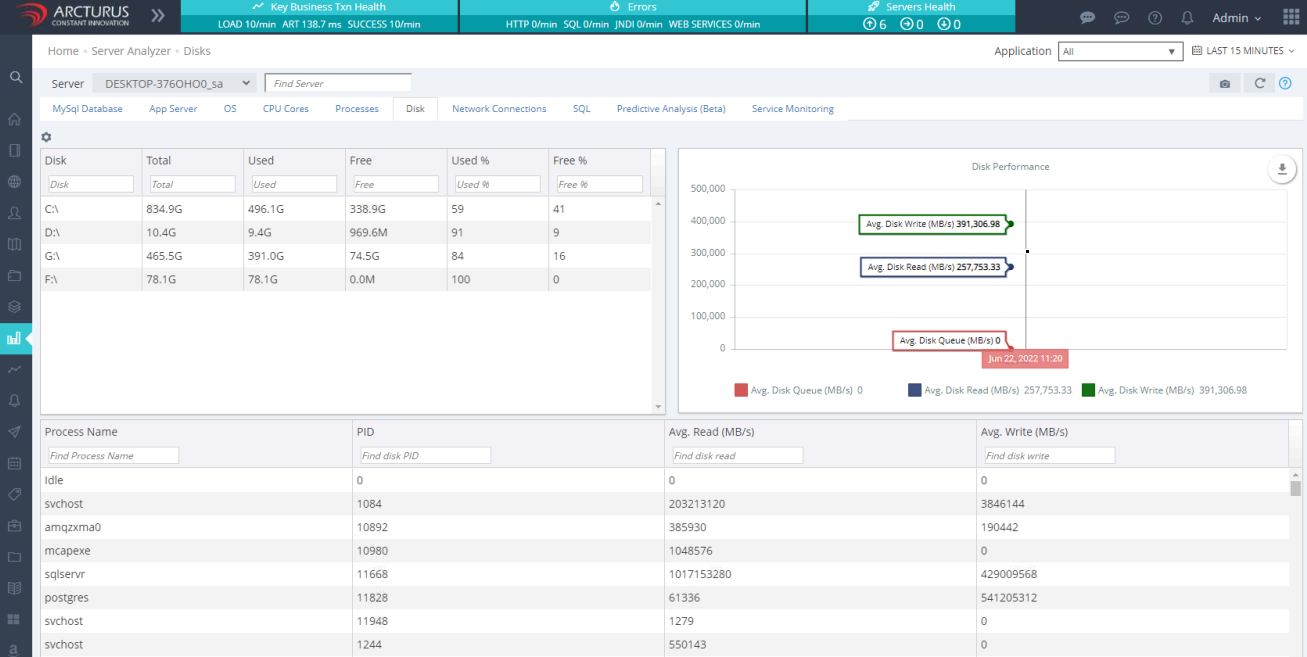 Network Connections
This view provides the TCP, UDP, RAW, and UNIX connection Details.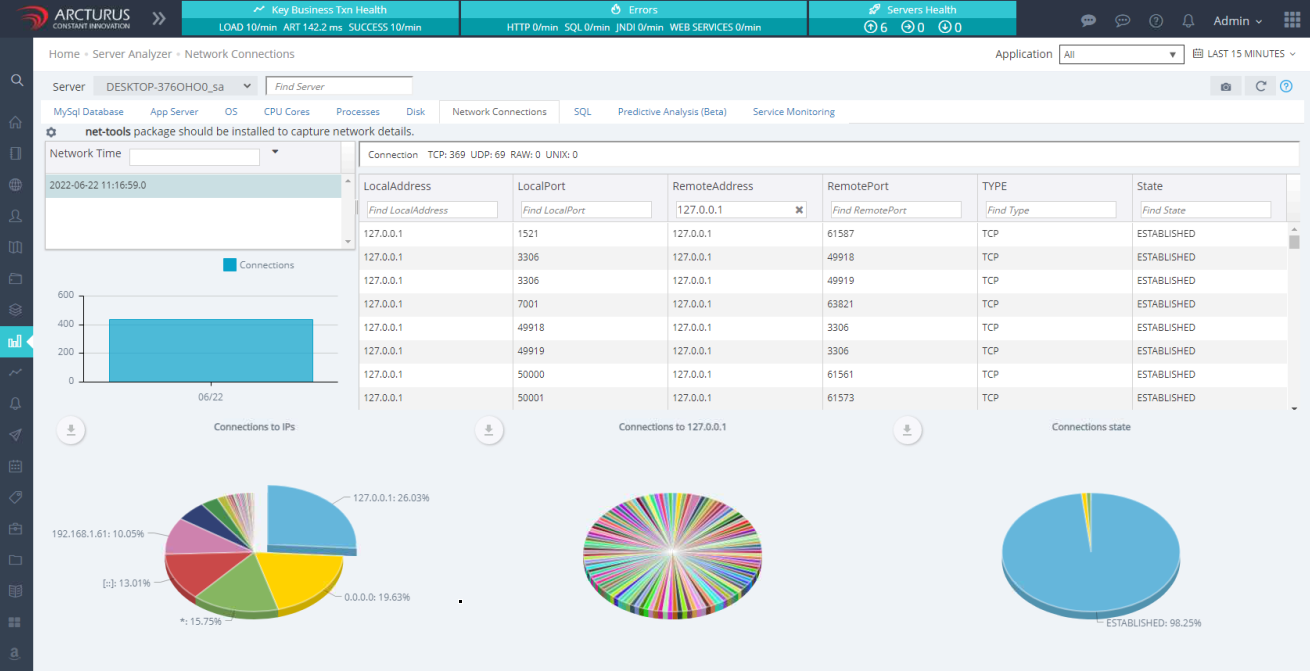 SQL Report
The SQL statements can be downloaded as a report by clicking the print icon from the Server Analyzer menu SQL Screen.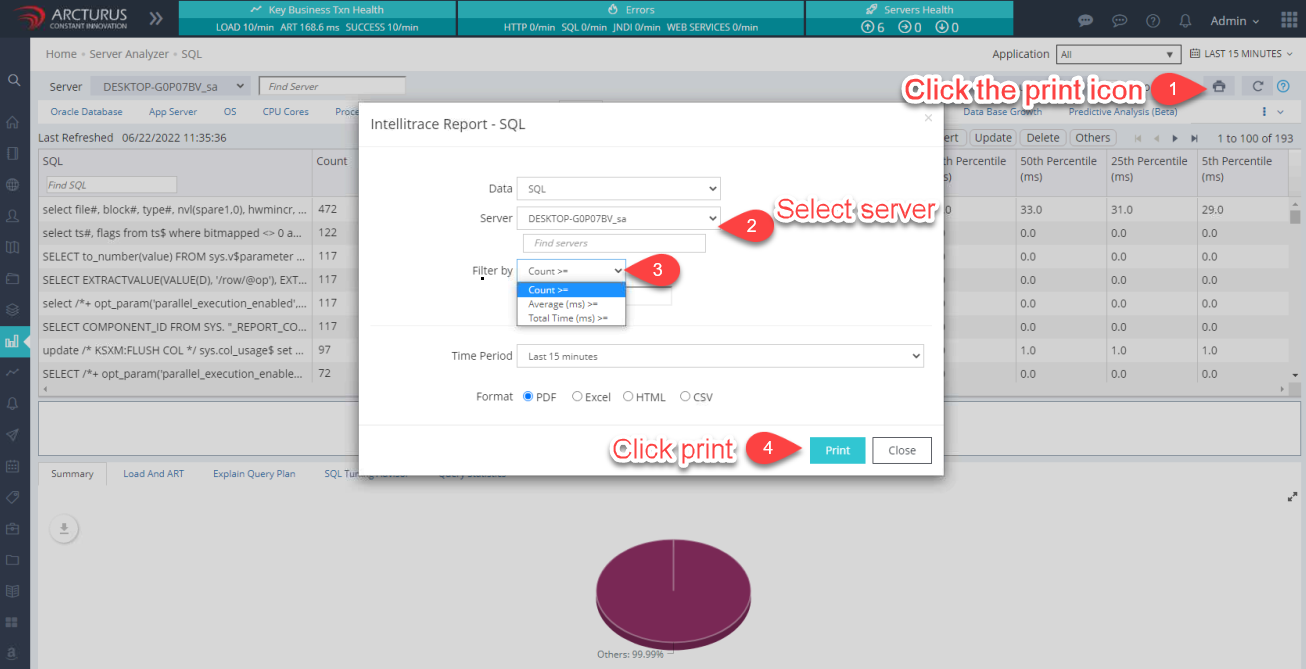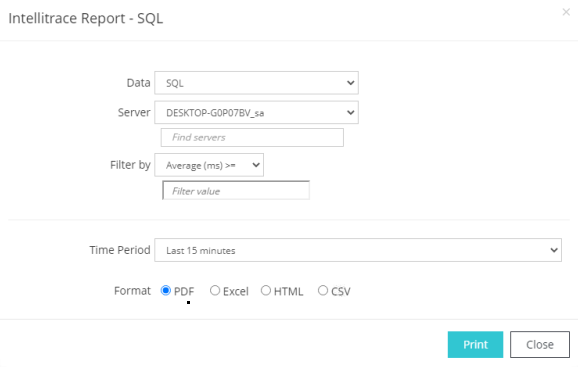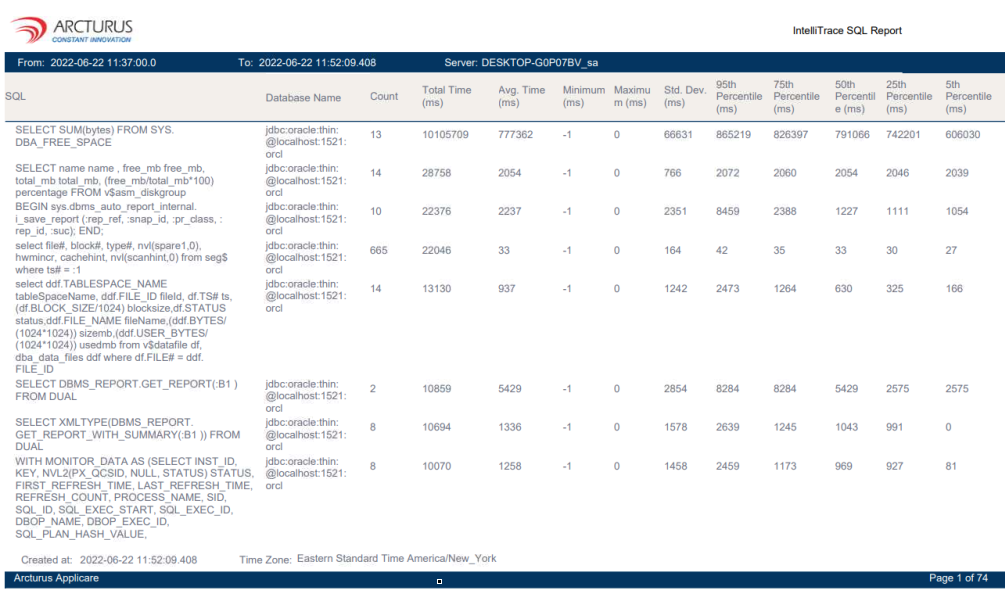 Configuration