Ping Analyzer and Port Monitor
Ping Analyzer captures the ping time to ping a server from Applicare server or Applicare agents and packet loss. The ping utility is commonly used to check for network errors. Alerts can be set on either of the values via JMX Alerts -> Applicare Ping Monitor MBean -> Ping Time and Packet Loss properties.
Ping Analyzer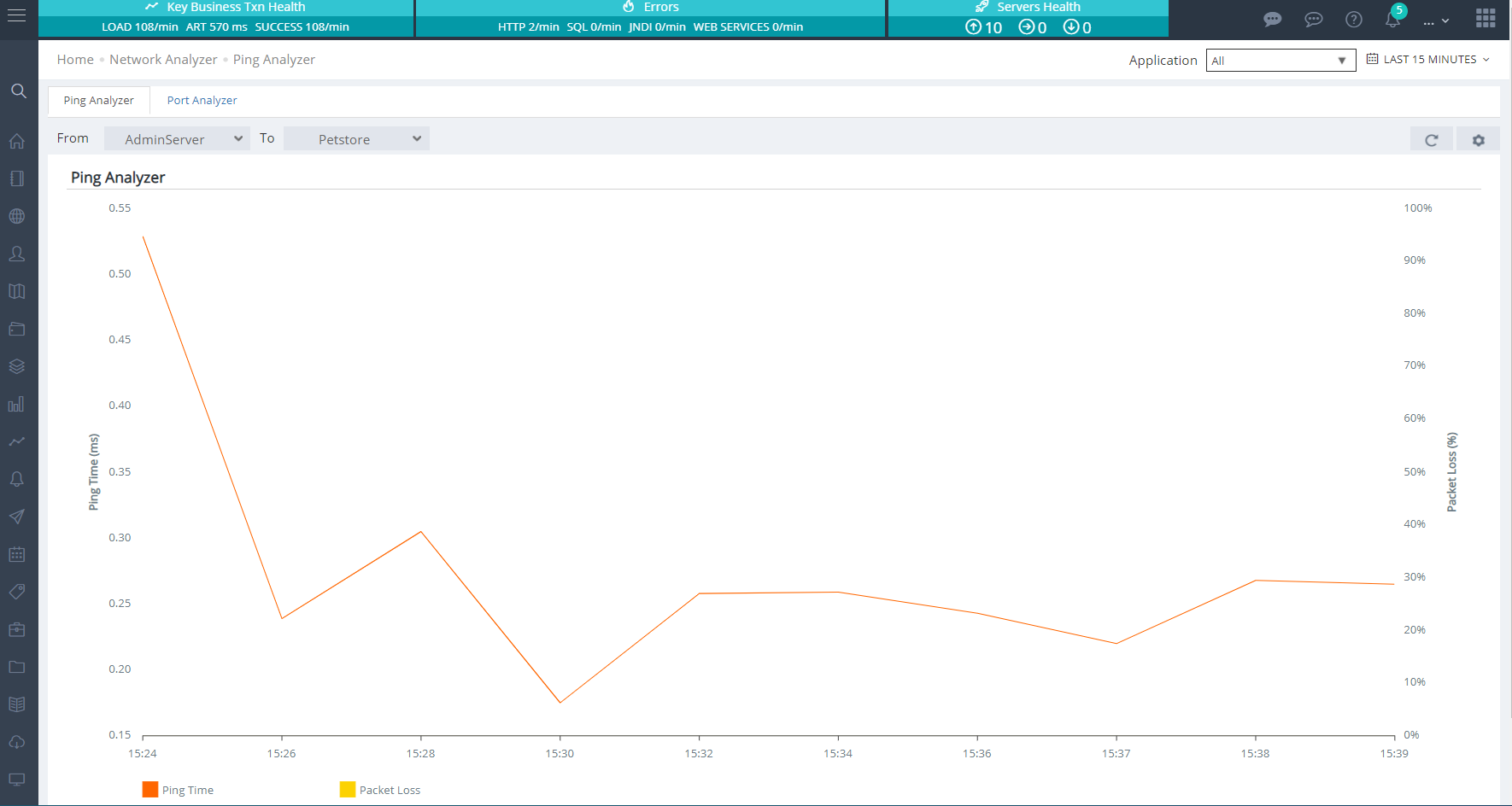 Port Analyzer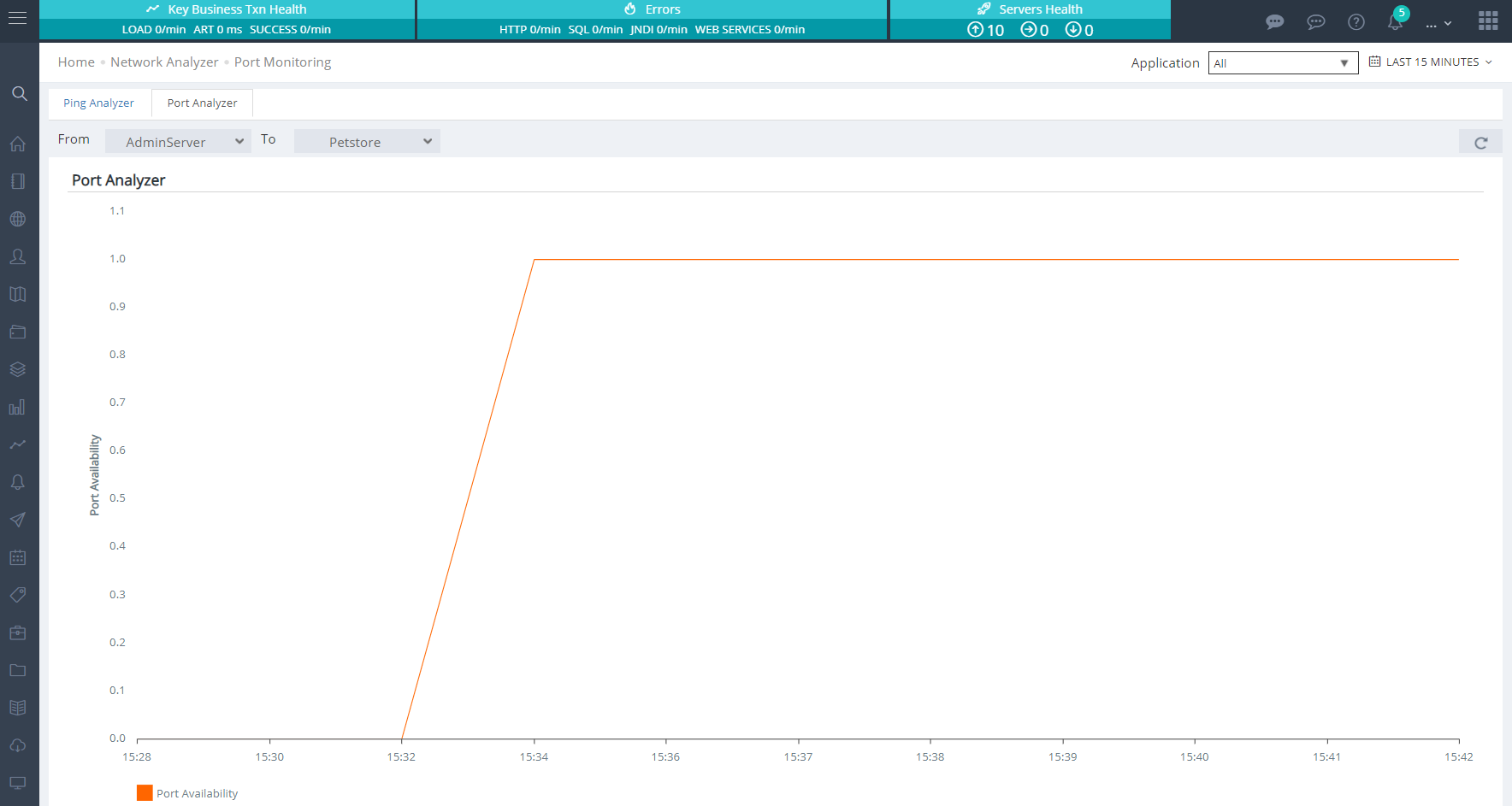 Parameters
Time to Live: Lifetime of the sent packet.
Packet size: Size of the sent packet.
Time Out: If time out is elapsed, connection will be closed.