1. Go to Overview menu.
2. Select the server from the grid and click the Configure Dynamic Instrumentation button.
3. In the right hand side have only the Business Transactions, HTTP Error Code Profiling, HTTP Profiling and SQL Profiling aspects and click the Apply button.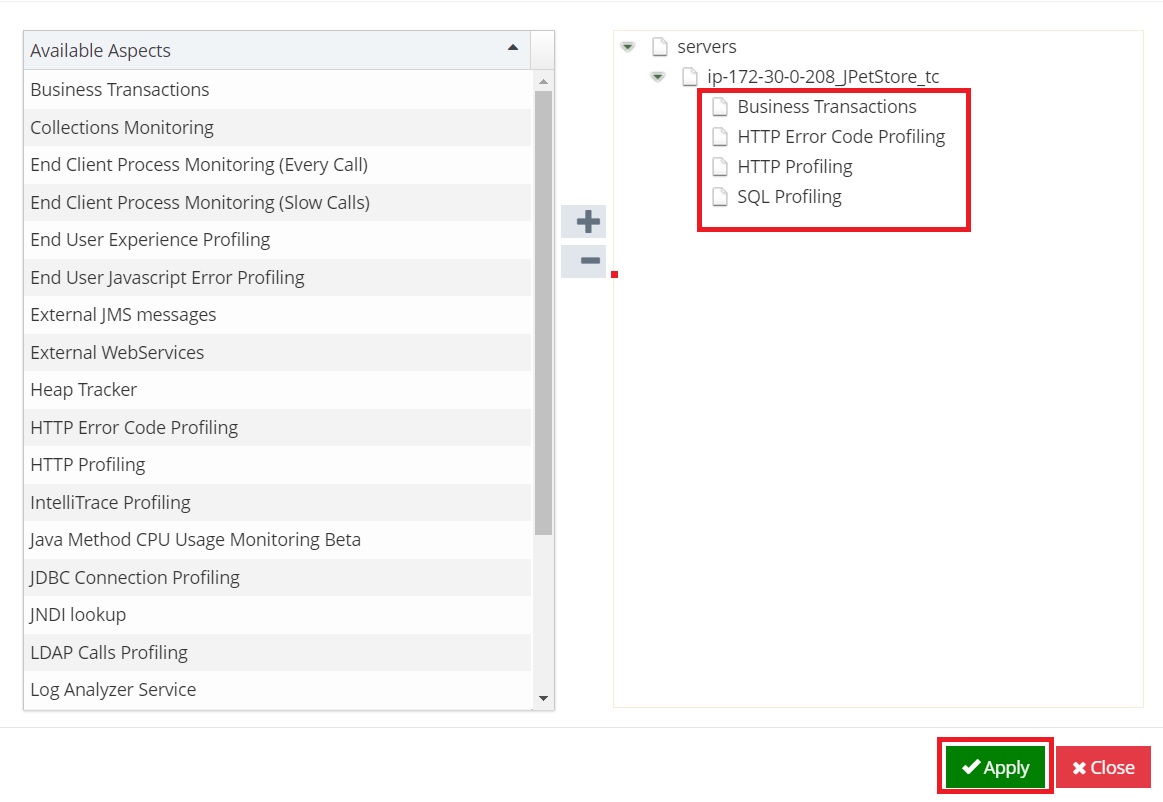 4. In the right hand side menu go to Configure Dynamic Instrumentation and select the IntelliTrace Configuration tab.

5. Select the Server from the server dropdown and click Update packages from agent button. Wait for 2 minutes. If the transformation is completed the Transformation completed message will be displayed in the Status field. If the Transformation in progress message is displayed then re-check after 10 minutes.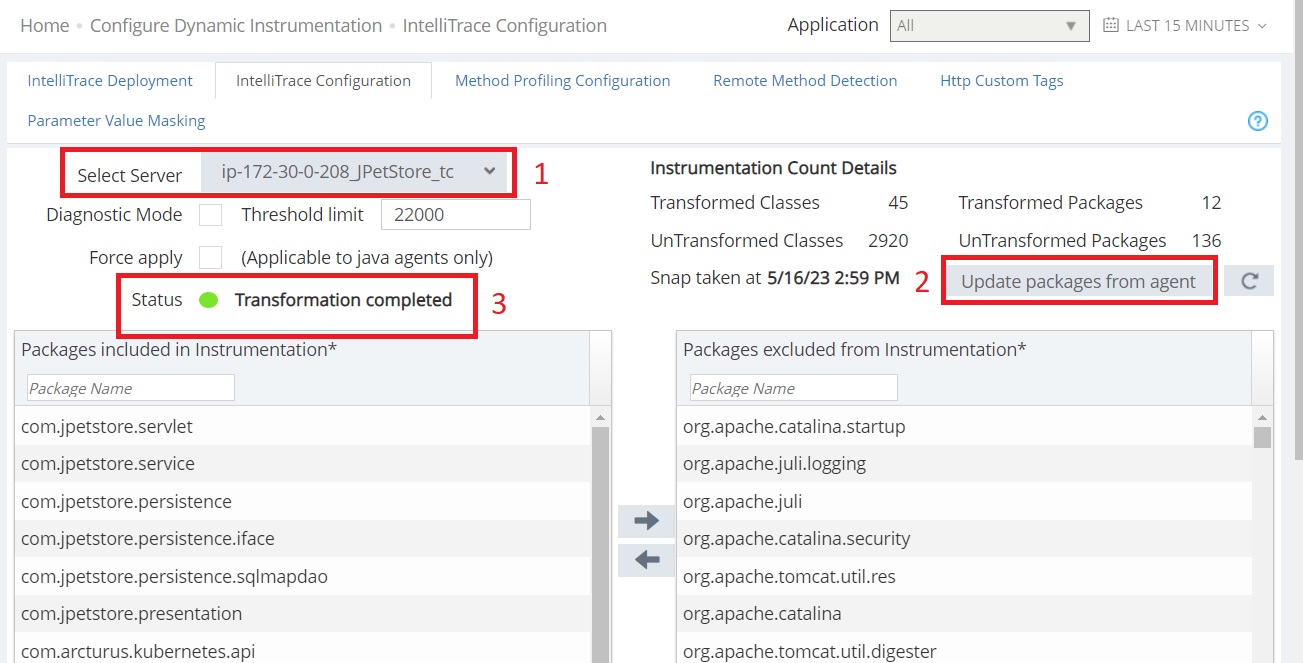 6. Once the Transformation completed message is displayed then select all the packages in the left hand side and move it to right hand side.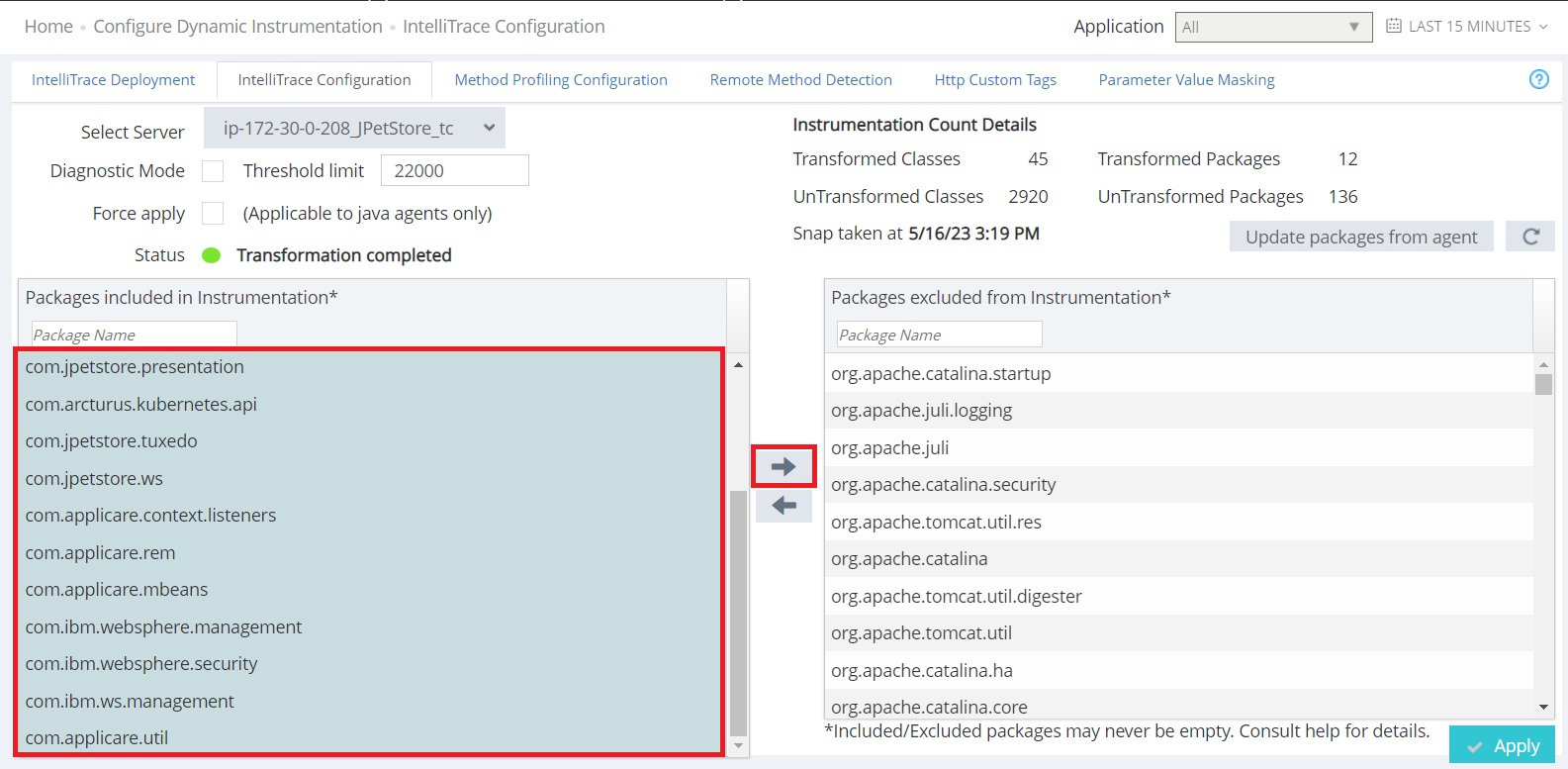 7. Click the Apply button.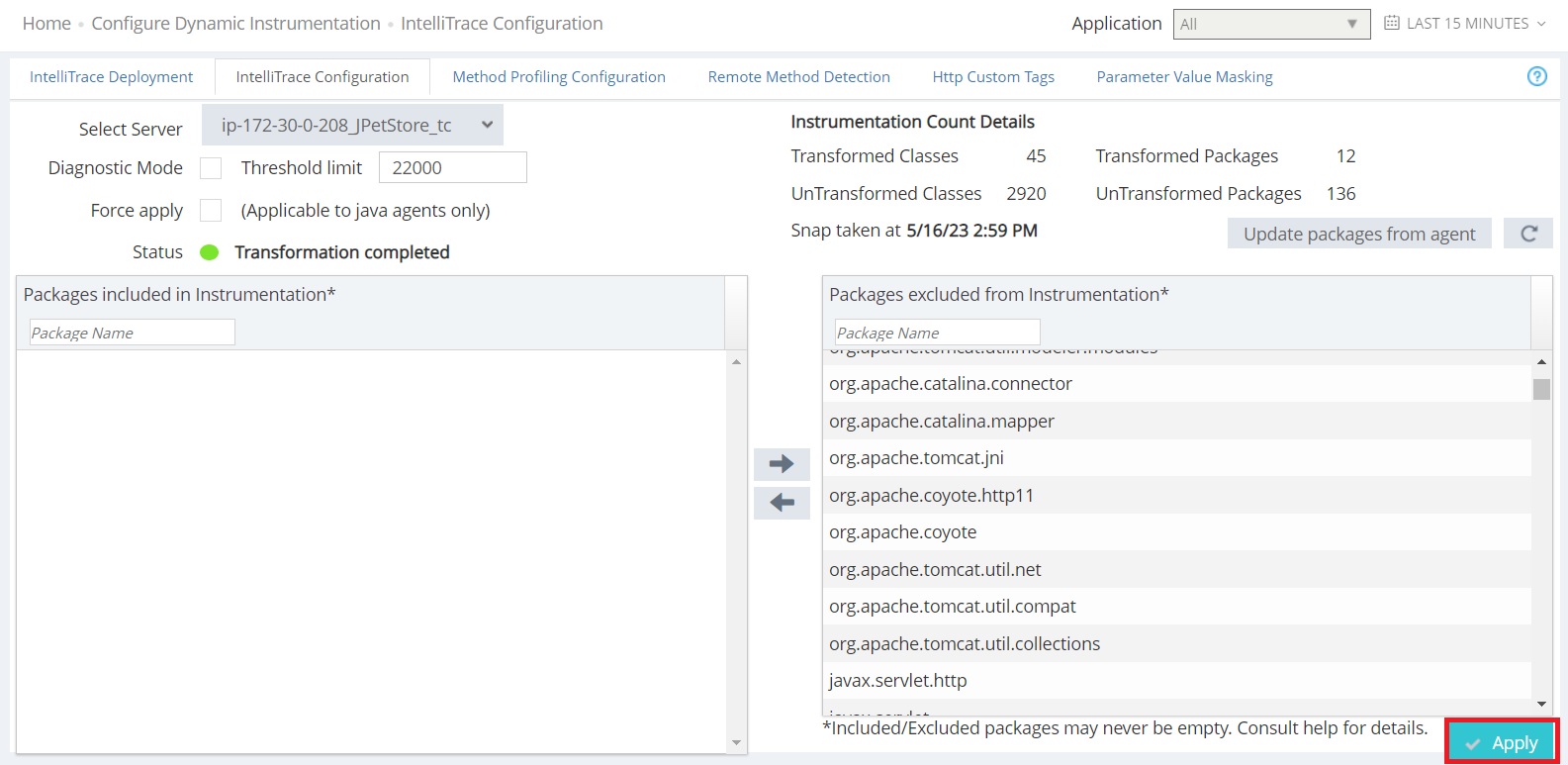 8. After two minutes Restart the server.