1. Login into Applicare console, go to Download Agents screen.
2. Go to the machine where agent is to be deployed. Copy the SingleAgentWindows - Powershell Installer command and open PowerShell in administrator mode and go to any one drive and paste the copied command and press Enter button.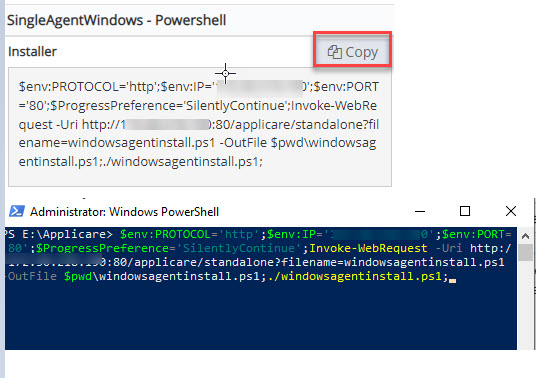 3. Enter option n to don't start the singleagent.