1. Login into Applicare console, go to Download Agents screen.
2. Go to the machine where agent is to be deployed. Copy the SingleAgentWindows - Powershell Installer command and open PowerShell in administrator mode and go to any one drive and paste the copied command and press Enter button.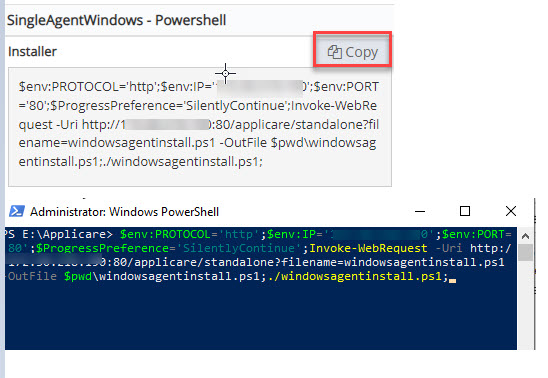 3. Enter option "y".
SingleAgent will be installed as a task and it will be started by default. To view the task open Task Scheduler and expand the Task Scheduler Library and select the ApplicareAgent folder. Two tasks will be available.

SingleAgent - Run this task to start the SingleAgent. After agent install it will be automatically in the running state.
StopSingleAgent - Run this task to stop the SingleAgent.